IN 2021, YOU RAISED OVER

$18.6 MILLION FOR PEOPLE WITH CEREBRAL PALSY. LET'S BUILD ON THIS MOMENTUM TOWARDS INCLUSIVITY - ARE YOU IN?
YOU MOVED TOGETHER FOR CEREBRAL PALSY
Every 20 hours, an Australian child is diagnosed with cerebral palsy.
The most common physical disability in childhood, cerebral palsy is caused by damage to the developing brain either during pregnancy or shortly after birth, and directly affects a person's movement and posture for life.
STEPtember participants are passionate about being healthy, improving the lives of people with cerebral palsy and building a more inclusive world. In 2021 STEPpers went above and beyond with their support and generosity. Without them, this record-breaking fundraising challenge would not be possible.
Are you ready to step up in 2022?
WHAT YOU ACHIEVED IN 2021
In 2021 over 134,000 participants raised over $18.6 million to support a wide range of initiatives, helping people living with cerebral palsy to live their best lives.

Babies at Risk
Identifying babies at risk of cerebral palsy and providing early intervention therapies.

Early detection of cerebral palsy
Research into early diagnosis of cerebral palsy, so babies can begin with life-changing treatment immediately after brain injury.

Telepractice
Providing children with disabilities access to vital therapy, no matter where they live.

Rural & Regional
Equip state of the art therapy centres to support families in rural and regional areas.

Causes and prevention of cerebral palsy
Accelerate breakthroughs in research into genetic causes and prevention of viruses that can cause cerebral palsy in some babies.

Technology & Innovation
Development of innovative mobility and communication technologies that promote inclusion of people with disability.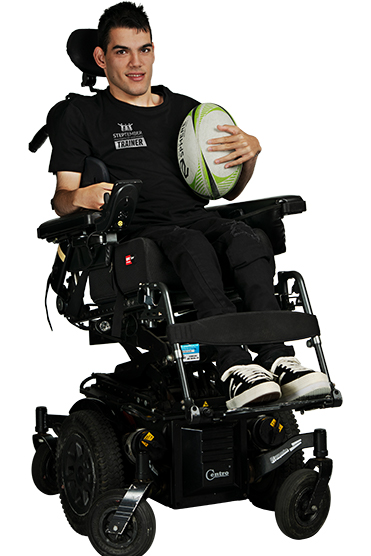 WHAT ARE YOU WAITING FOR?
Step up to the challenge and support people living with cerebral palsy.

Part of a community
Connect with a passionate group of STEPpers, and cheer each other on as you achieve big goals.

Support like no other
Official STEPtember Trainers will share fitness, training, and fundraising tips.

Do good, feel good
Get active to improve your own health and well-being while making meaningful impact for others.