For people living with cerebral palsy.
Taking 10,000 steps a day is one heck of a challenge! But every step will be made easier knowing it's all for a very worthy cause. Every dollar I raise will provide vital equipment, therapy and services to children and adults living with cerebral palsy. Please help me support this great cause!
Your Activity Tracking
SEPTEMBER
Updates
STEPtember September
31 Aug 2021
Having the freedom to move, talk, see and hear is something we all take for granted. Imagine being robbed of something so crucial. 
Please join me in raising funds for people living with cerebral palsy. 
For those of you who don't know me well, I spend my time infront of the computer approximately 90% of the day both for leisure (gaming) and work (teacher WFH). Getting involved in this amazing fundraising event will help navigate me away from this sedentary lifestyle I live and appreciate how lucky I am to be able to move freely. Every donation is appreciated, no matter the amount. Thank you for your support!
Thank you to my Sponsors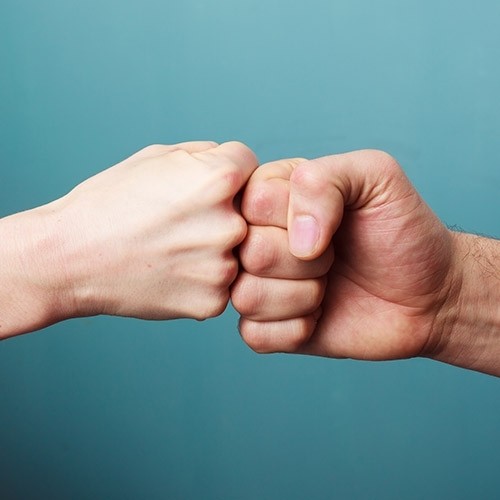 Samuel Diep donated $60.00
Awesome work Daphne! :) Great cause and great effort
Good cause
Mum And Dad donated $100.00
Tony Nguyen donated $51.75
Awesome job! Keep it up friend :)
I admire your kindness and devotion to such a wonderful cause. Respect <3
Suzana Marjanovic donated $20.70
Nice work Daph
Go Daph!!!
yo go gurlfran
Great effort Daph! Keep it up.
Nice
csb
Jeffrey Luo donated $20.70
Karen Tran donated $31.05
Go Daph !!
Jessica Walden donated $100.00
Good stuff Daph, keep it up!
Michelle Xu donated $20.70
All for a great cause!
Woo!! Love it Daph, happy stepping!
Great cause- go Daph!
Alan And Ada donated $103.50
Make sure all your steps are within the 5km radius.
Eelena Houang donated $103.50
Kv John Duong donated $62.10
Julie & Allen donated $41.40
Hope you smash it Daph!
Nathan Souriyavong donated $36.23
Amazing work Daphne! Goodluck and have fun! :)
Steven Kha donated $20.70
Remember to side STEP from drama 🤣🥰
So proud of you Daph!! Good luck!
Thanh-long Bui donated $51.75
Good on you
Joanne Kha donated $10.35
Sup. Are u here? Need ur help. My friend participating in a charity tournament on ecw. Something like a spectator prize. Need vote for team. Like a local tourney. Vote for offset.
Break a leg :)
Hey guys! CS? Valoo!?
William Ngo donated $31.05
No Child Left Behind x5
Should be more than 10,000 steps !!!
Daniel Ho donated $103.50
Woot! <3
Good luck!
Good luck have fun
John Nguyen donated $25.00
Good luck mate
Anonymous donated $100.00
Goodluck! You can do it!