For people living with cerebral palsy.
Taking 10,000 steps a day is one heck of a challenge! But every step will be made easier knowing it's all for a very worthy cause. Every dollar I raise will provide vital equipment, therapy and services to children and adults living with cerebral palsy as well as further research and innovative technology. Please help me support this great cause!
Updates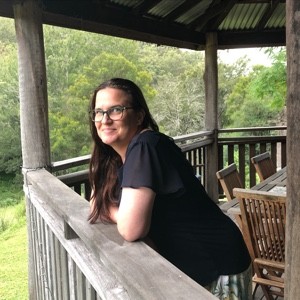 Day 11
Sunday 11th Sep
Blue Sky Smiling at Me...Cue Willie Nelson
It was jam packed at Merewether Beach this morning; Nippers, surfers, photographers, sausage sizzlers, dog walkers, lovers and those mad people who soak in blow up pools of iced water.
I cheered on the many runners I passed raising funds for mitochondria.  They were participating in the 35km "Bloody Long Walk".  I breathed a sigh of relief that I signed up for 10,000 steps per day, not 35km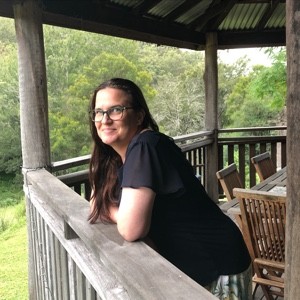 Day 10
Sunday 11th Sep
Here Comes the Sun... Cue the Beatles 
I had a lovely morning walk on Saturday.  One of the homes near the surf house was flying a Union Jack at half mast.  I guess I spent a considerable part of my walk reflecting on the life of our Late Queen.  I bought a bottle of Dubonnet (rumoured to be her favourite) and made an evening toast to Her Majesty with a glass of Gin and Dubonnet.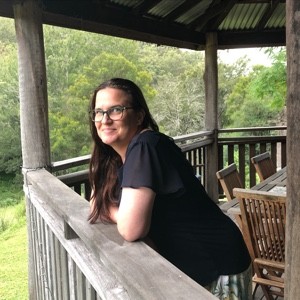 Day 9
Sunday 11th Sep
I resumed walking to my favourite spot at Merewether Beach.  The sunset (and moonrise) was wonderous!
I know that if she could join me on my walk, Erin would love reconnecting with this part of Newcastle.
In 1997, Erin performed in Chronicles of Estenclaw (Estenclaw is an anagram of Newcastle).  It was a fantasy about three tribes who inhabit the city of Estenclaw. The play explored issues of race and what it means to belong and what does "home" actually mean? At its centre was his deep commitment to notions of fairness and equity and the celebration of diversity that comes with a strong tolerant and multicultural society. The cast of 60, aged 7 to 18 years participated in a workshop process which shaped and formed the script.
It was so moving to see the play given what belonging and diversity means to Erin.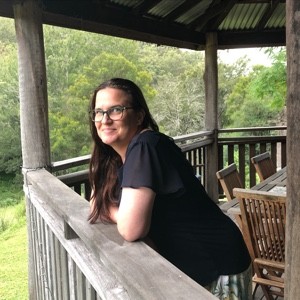 Day 8
Sunday 11th Sep
Today I walked to the Domain via Sydney Hospital.  I was surprised to find this beautiful garden in the middle of the city.
As I walked, I reflected on R U OK day and what it means to me as a person whose family is deeply affected by Cerebral Palsy.  
Although there are many moments of inspiration, joy, humour, bravery and love, there are also moments of frustration, grief and pain.  I am so deeply grateful for those who support me and my sister in those times.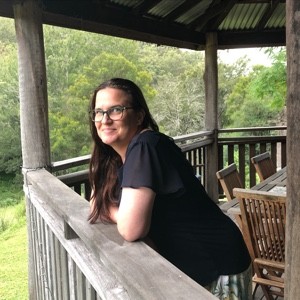 Day 7
Sunday 11th Sep
Today I walked to the University of Newcastle to volunteer at the Legal Centre. 
Isn't this an awesome space.
Associate Professor Bronwyn Hemsley, from the University's School of Humanities and Social Science explores how social media, eHealth records, and health informatics solutions can help people to participate in their own healthcare, and in an online society.
Hemsley is currently leading a joint research project investigating Twitter as a way of communicating to help people who have experienced cerebral palsy and other disabilities to get their message across.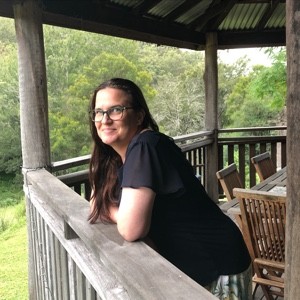 Day 6
Tuesday 6th Sep
The Determined Duo stepped out as a team under a blue sky for the first time today.
Our matching t-shirts say "Spread the Hope...Find a Cure...cerebral palsy awareness" although it's a little tricky to get it in frame with a selfie.
We generated a few smiles from others out walking this afternoon.  My secret hope is that they went home and logged on to the STEPtember to find out more.
Thanks again for your generous donations.  They make a big difference to the Cerebral Palsy Alliance and the people they support.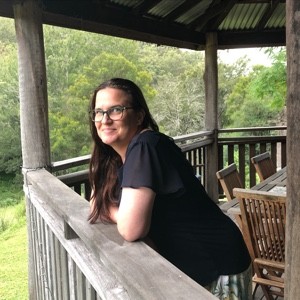 Day 5
Monday 5th Sep
I caught a glimpse of the sun brightening my day this morning.
Can't wait 'till the weather remembers that it's supposed to be Spring and I can get out there in my fundraising top and hat.
In the meantime, I'll keep stepping with the support of my generous donors.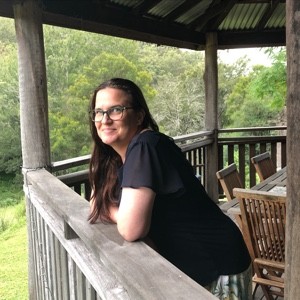 Day 4
Monday 5th Sep
If you look really closely, you can see a patch of blue sky peeping through.
It was so lovely to see Dads out at the beach and the skate park with their kids celebrating father's day.
A big shout out to those Dads who have kids with cerebral palsy - only you know your own experience and the impact the Cerebral Palsy Alliance can have on your child's life.
Please keep those donations coming so that more children can benefit from that impact.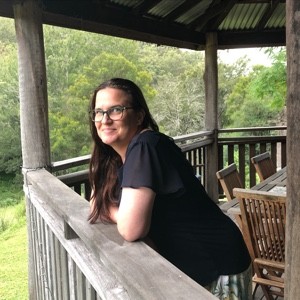 Day 3
Monday 5th Sep
And to mix things up a bit - on day three we had greeny - grey skies.
Thank you to my generous donors who keeping me going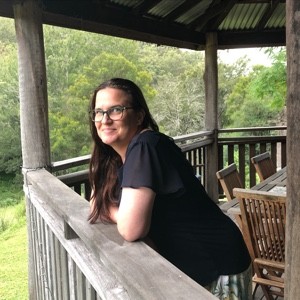 Day 2
Monday 5th Sep
It took sheer will power to head out under this grey sky.
Please keep those donations coming in to keep me motivated.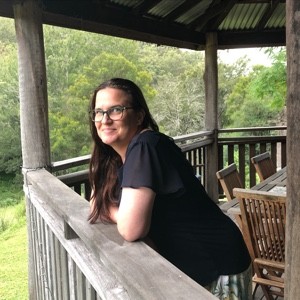 Making a Start
Friday 2nd Sep
I made a start with a walk from Home to Cooks Hill Surf Club, over the hill to Dixon Park and down the hill to Merewether Baths...and back.  I expected the hill would break me since it must be at least six months since I walked it, but I was stronger than I thought.  A month with a new puppy (Rohan) in the house has certainly increased my activity levels!!!
When Helena comes out of covid isolation, she'll be joining me for our walks.  Likewise, when Rohan has his immunisations, he'll be joining us too.  Look out for photos of us walking together when we can get out as a team.
I thank you for your generous Steptember donations to support the life changing work of the Cerebral Palsy Alliance.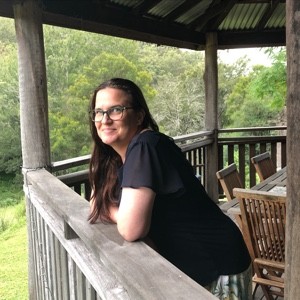 I Step for Erin
Wednesday 31st Aug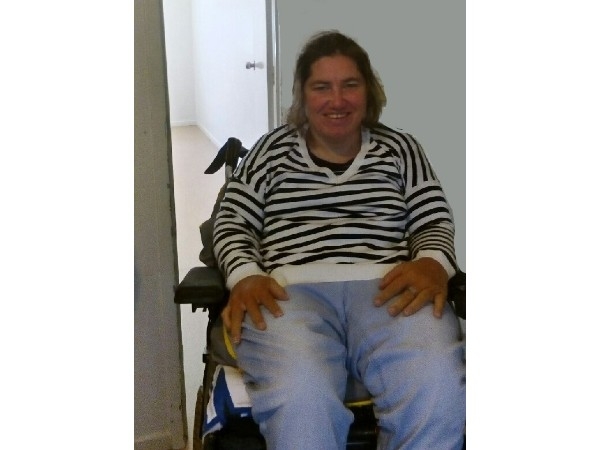 When I was 5, I was blessed with a beautiful baby sister, Erin. Within months, my mum knew that there was something different about this baby. In time, baby Erin was diagnosed with Cerebral Palsy and the paediatrician had such grave concerns for her, that he recommended she be placed in a "home".
My mum mustered her courage and returned with baby Erin to our home.
As Erin grew, the Cerebral Palsy Alliance helped Erin with the rigidity in her body, chronic pain, seizures and frustration. They were there for Erin with early intervention, physio, speech therapy, education and the compassion and hope necessary to replenish her courage.
We hosted birthday parties with friends Erin met through the Cerebral Palsy Alliance; cheeky, humorous, zestful, courageous friends.
The start the Cerebral Palsy Alliance gave Erin put her on the path to independent movement with a walking frame, community theatre and completing her High School Certificate. At Erin's graduation ceremony, the whole school community stood to applaud her courage.
20 years later, the Cerebral Palsy Alliance is doing things we never thought possible. They are not only treating cerebral palsy, but are preventing it and courageously looking for a cure.
The ground-breaking work of the Cerebral Palsy Alliance Research Foundation has discovered that giving magnesium sulphate to mothers at high risk of pre-term birth can help protect babies from the brain injury that leads to cerebral palsy. Thought activated robotic exoskeletons are being developed to move limbs affected by cerebral palsy. What once sounded like science fiction, is now emerging technology.
Please give what you can to help me raise funds for the Cerebral Palsy Alliance. Together we can help them continue their life changing research and supporting courageous people like Erin.
Thank you to my Sponsors
Anh Dinh
Rozyta Englert
Cath Garrett-jones
Lendina Dufty
Michelle Larin
Amany Nuseibeh
Natalie Mcfarland
Oliver Weidlich
Anne Heilman-inglis
Mathisha Panagoda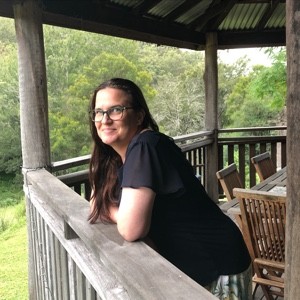 Nicola Arvidson