IN 2022, OVER 124,000 PARTICIPANTS RAISED $10,362,087 FOR
CEREBRAL PALSY RESEARCH, SERVICES AND TECHNOLOGY.
THANK YOU FOR MOVING TOGETHER FOR EQUITY AND INCLUSION FOR PEOPLE LIVING WITH CEREBRAL PALSY.
This STEPtember, over 124,000 Australians STEPped up to help change the lives of people living with cerebral palsy.
STEPtember is a fun and inclusive virtual challenge that encourages you to STEP UP - whenever, wherever, and however you like - from 1-30 September.
Every 20 hours, an Australian child is diagnosed with cerebral palsy. Taking on the challenge and raising funds supports life-changing research, treatment, services and technologies to help people with cerebral palsy to live their best life.
Register your interest today and join an incredible community of Australians who are changing the lives of people living with cerebral palsy.
Your fundraising supports a wide range of initiatives, helping people living with cerebral palsy to live their best lives.

BABIES AT RISK
Identifying babies at risk of cerebral palsy and providing early intervention therapies during critical early days of development.

ESSENTIAL RESEARCH
Early detection and diagnosis of cerebral palsy, regenerative medicine, epidemiology, innovative mobility and communication technologies.

TELEPRACTICE
Digitally linking clinicians and clients ensuring greater access for children with disabilities to vital therapy, no matter where they live.

RURAL & REGIONAL
Equip state of the art therapy centres that support children with disabilities and their families in rural and regional areas.

YOUTH PROGRAMS
Programs that empower teenagers and young adults living with a disability to take on new challenges and live their best life possible.

REMARKABLE
A startup accelerator committed to developing tech startups that amplify human potential and reduce barriers for people with disability.
Join the movement towards inclusivity.
YOU STEPPED UP FOR THEM. THEY STEPPED UP FOR YOU!

Your STEPtember Trainers were with you the whole way to motivate, encourage and cheer you on as you moved for people living with cerebral palsy.
CHANEL
Chanel never shies away from a challenge. Her drive, energy and curiosity are contagious. The ultimate hype girl who cheered you on the whole way!

ISAAC
Isaac is an active child who loves swimming and dancing to ABBA. His bubbly personality was just the thing to get you moving and smashing your STEPtember goals!

NIC
Nic loves to box, and has beaten the odds to become the charismatic man he is today. His go-getter attitude and enthusiasm pushed you to new heights!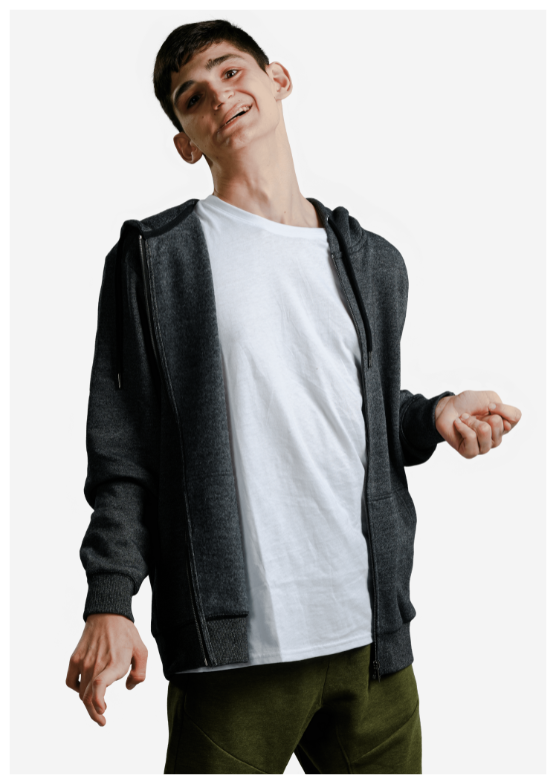 MOSES
Moses loves kicking a footy around with his brothers and playing with his dogs. He motivated you with his boundless energy, cheeky laugh, and eagerness to surprise!
"We are proud to be stepping up for STEPtember again this year as a major sponsor. It's a great opportunity for us to come together as a team to raise awareness and funds for people living with cerebral palsy, while keeping healthy. Since we started supporting STEPtember in 2020, the BINGO team has donated and raised more than $770,000 through our sponsorship support and fundraising efforts, and we will keep going. Join us this STEPtember as we take 10,000 steps a day. Together we can make a difference and create more inclusivity for people living with cerebral palsy."
Chris Jeffrey - CEO - BINGO Industries